Here comes the rain again.
Rain is all over the forecast for next week, so we decided to get out while we could. Today we rode the Great Allegheny Passage starting at West Newton and heading southeast to a bit past Van Meter.
We always take a little time with our bench just east of Smithton.
And this little guy! I had to chase him off the trail. He was basking in his daily dose of Vitamin D, and wasn't happy I made him do it somewhere else.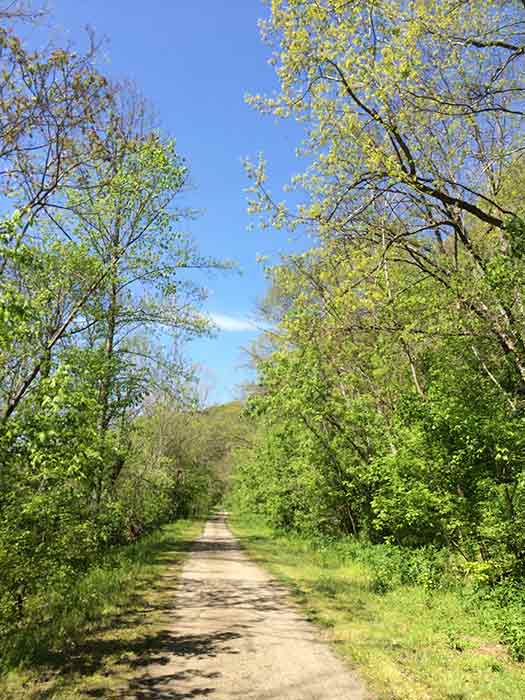 And finally! Look at all the green! It feels like it's been a long time coming.