Too cold for a bike ride today, but it was time to get out of the studio! We took a hike on the Five Star Trail that stretches between Greensburg and Youngwood.
The Five Star Trail runs along a former railway system, so we had great opportunities for shots like this.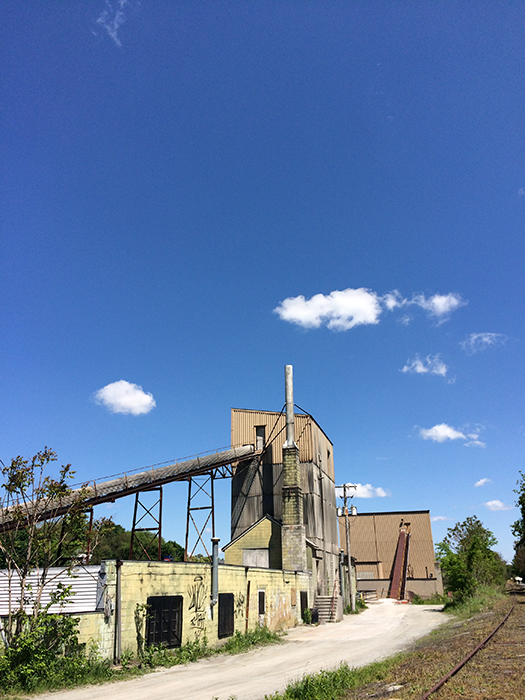 The trail also runs beside towns and factories, some abandoned, some not. This one caught our eye with its great earthtones and strong horizontal, vertical and diagonal lines. I took a ton of pictures of this one.
We passed over a couple of former railway bridges that still span automobile traffic below.