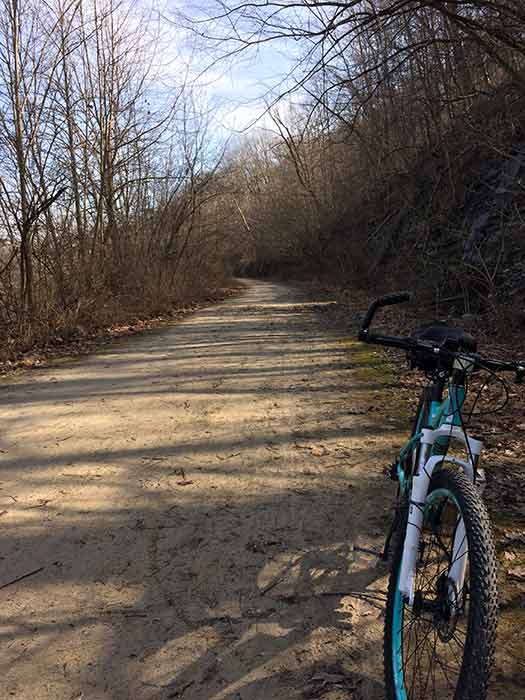 We took advantage of the beautiful mid-60s temperatures and headed out for about 15 miles on the Great Allegheny Passage bike trail. We started at the West Newton trail head and turned around on the other side of Van Meter.
The bench outside the West Newton train station visitor's center.
Texture texture texture. You never know when it will come in handy.
Love ya, blue.
And my inevitable action shot. Going 9.2 mph, apparently.