I finally got a Fitbit last November for my birthday. I had never carried my phone with me in the mornings when I ran until a couple of months ago when I got the Fitbit, and I would often kick myself because of the beautiful sunrises I wasn't getting photos of. Well, now that's changed.
Here was a recent early-run sunrise, complete with low-lying misty fog.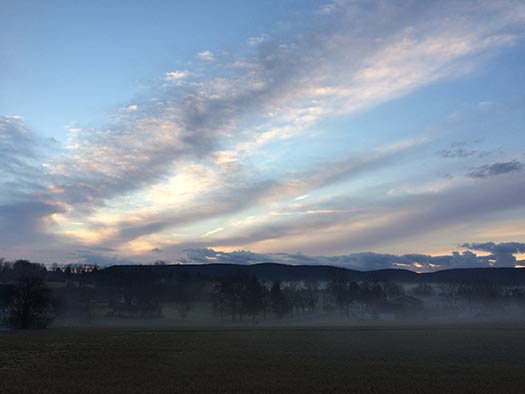 I did catch a sunrise last August when I was out for a walk. Much, much pinker than this one.