We decided to take advantage of the blue skies,
and today we got our nature fix on the I.C.V. (Indian Creek Valley) trail.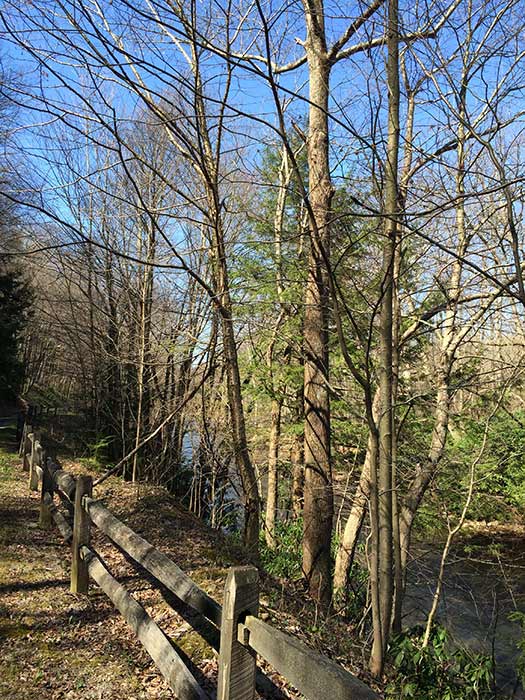 We met this little guy while we were there.
His name was Charlie.
Trillium.
We found some fungus that made me think of barnacles
which sounds like a pirate swear word.
So technically we didn't actually see the beaver,
but obviously he was here for a while.
Kind of sort of nature?
A cow in the creek?
That counts, right?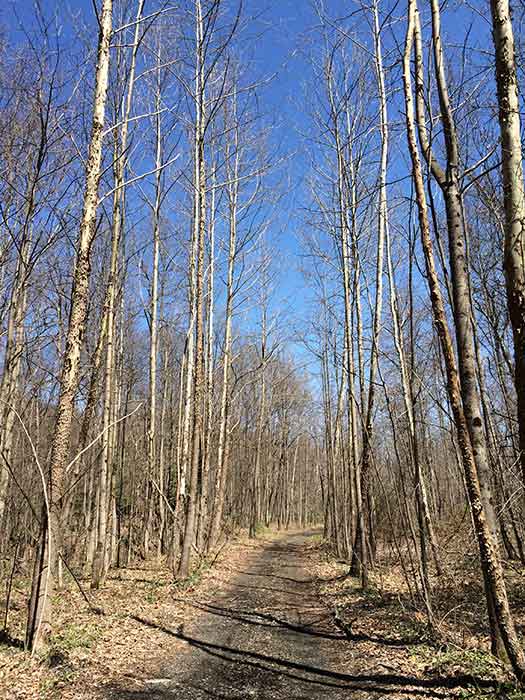 And, of course, the beautiful blue skies showing through the trees.
Some were just starting to bud, so we're close to green.