For our anniversary this year, we decided to head to Slate Run, Pennsylvania, and do a little biking on the Pine Creek Rail Trail. We started at the Slate Run trail head and rode about 10 miles north to Blackwell with the incentive of ice cream at Miller's before we turned to head back. And we enjoyed yet another beautiful day. I think the weather got the memo.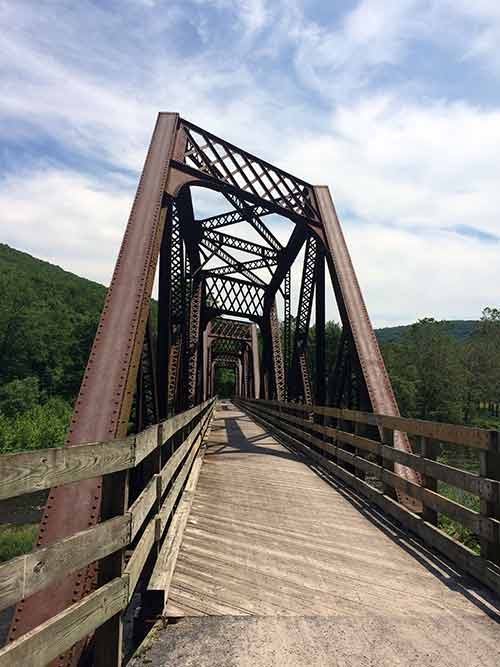 We passed over this interesting, asymmetrical and nameless (to me) bridge along the way.
If I described the scenery there, it would sound exactly the same as the Great Allegheny Passage. But somehow the Pine Creek Trail had a different personality. This photo looks like it could have been taken on the GAP, but when I took it, I could feel the difference.
Ice cream at Miller's. "Water + Food + Art." Not a sign you see every day.