For our latest adventure, we wanted to immerse ourselves in a little history and headed to Johnstown and the Path of the Flood Trail. It was a short ride, but we made plenty of stops to read interpretive signs, go off-trail to see an old culvert, and get lots of tunnel photos.
This is the village of South Fork as seen from the end of the trail. South Fork was the first town to be hit with flood waters after the South Fork Dam broke on May 31, 1889.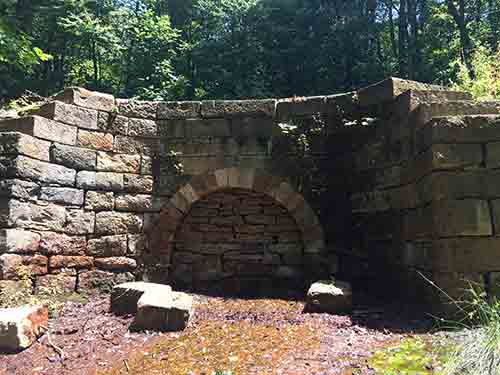 We had to jump off the trail a bit to get a look at this old sandstone culvert, built to divert water from the railroad bed. The railroad was built in the 1830s.
The east portal facade entrance to the Staple Bend Tunnel, the first railroad tunnel—and the third tunnel of any kind—to be built in the U.S.
The natural rock ceiling and walls inside the Staple Bend Tunnel.
The western portal of the Staple Bend Tunnel with pilasters described as "Roman Revival Style." The entrance facades accounted for nearly half of the tunnel's original cost.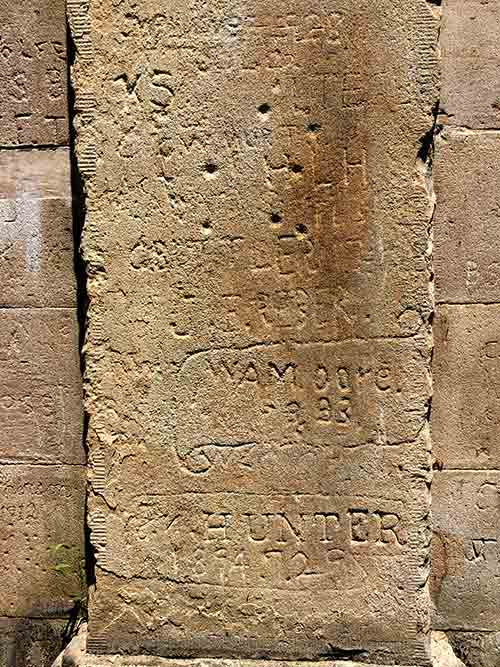 What you can't see on the last picture is all the vandalism carved into the pillars. 19th and early 20th century vandalism, that is. Every flat space has something carved into it, as high as people could reach.
The story of the Johnstown Flood overwhelms me a bit and is hard to read even now. Human error and complacence, a lot of rain, and millionaires who weren't legally held accountable combined for a heartbreaking loss of over 2,200 lives whose families would never receive compensation. On the positive side, relief efforts poured in from around the world, and criticism of the lack of accountability resulted in a change in American law and the acceptance of "strict liability" which requires no proof of fault, negligence or intent.
Read more about the Johnstown Flood here:
https://en.wikipedia.org/wiki/Johnstown_Flood
Find out about the Path of the Flood Trail here:
http://www.transalleghenytrails.com/trails/path-of-the-flood.aspx
Read about the Allegheny Portage Railroad here:
https://www.nps.gov/alpo/index.htm