We attempted another trail ride today since the last time out the trail was a little mushy, and because…SUNSHINE! Not to mention the melancholic week I'm having.
This time we started our ride from West Newton, PA, and went a little over 8½ miles before we turned around. The temperature made it to around 74° and we got to soak in even more beautiful blue skies.
Here are a few of the pictures I took including the inevitable action shot.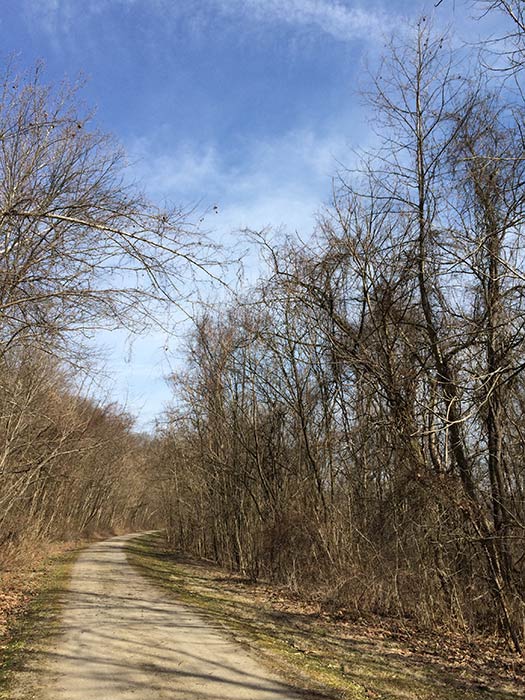 (Note that the odometer is reading 9.8 mph.)
The Youghiogheny River as seen from our bench
about six miles southeast of West Newton,
across the river from Smithton.