This week's "Get the Stink Blown Off You" outing took us to Confluence and the Great Allegheny Passage. We rode southeast to a little past Fort Hill before we turned around to head back to reality. Our chaser was lunch on the porch at the River's Edge Cafe.
Again, another gorgeous day.
Look at all that green!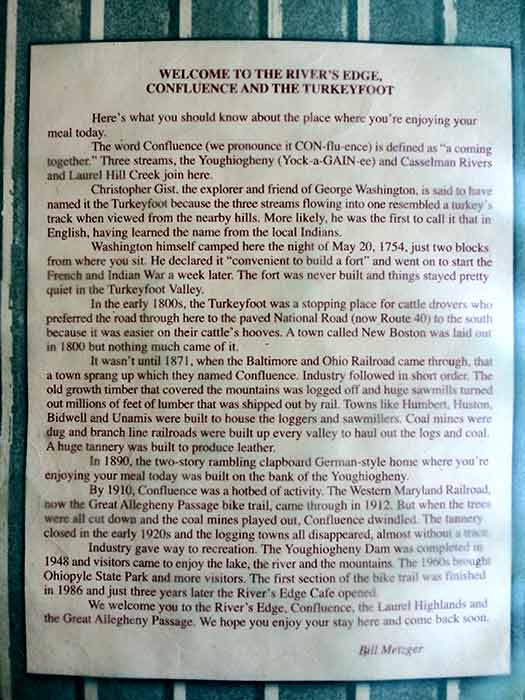 Here's a little history of the area from the back of the River's Edge menu.